Thank you for your interest in our services:
The fees are approximately 100.00 to 150.00 per training session depending on you pickup location so please call for your quote.
All students must have a valid U.S. learners permit or permit application which is paid for at the DMV.
The instructor will come to your home or pickup location with a vehicle which has a dual control brake.


It takes the average student about 4 to 6 lessons to learn how to drive or pass the driving test.
That's an average of 8 to 12 hours of training behind the wheel.
 
You can use our vehicle to take the road test after 2 lessons and demonstrating safe driving skills upon approval of the instructor.
There is No Extra Charge for the road test, the fee for the road test is the same as a regular lesson which is your fee that you are quoted.

That consist of 45 minutes of the road test review, and then you are into the office to take the road test, and back home within the 2-hour time frame.
BBB rating:
A+

clean, safe , and updated
equipment


Free pick-up/ drop-off

2-hours
of in-car lessons

Nation Safety Council program


instructor-led course
8-hours

collision prevention techniques


certificate of completion

Financing avail. soon!
Call Now
Budget-Freindly


save money on your used car


wide assortment of cars


call for more info:
314-374-4603
8-hour Driving Improvement Program of the National Safety Council class


12-hours of in-class
discussion/instruction

6-hours of individual
driving instruction

6-hours of driving observation

Click HERE  to download Missouri's Driver Guide
DRIVING CLASS IN ST LOUIS, MO
SaveDriver Services Driving School of St. Louis is available when you or your teen needs a St Louis, MO, driving class. We're locally owned and operated, and we'll give you the personal service that will make learning to drive comfortable and enjoyable.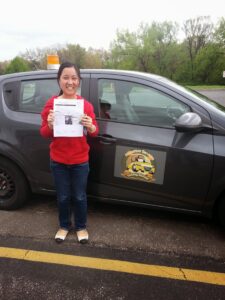 Quality Local Driving School
There are many ways a person can learn to drive, but we have the experience and qualifications to teach you or your teen to become a safe, assertive driver. Our approach to teaching includes great attention to detail to the student's learning style and potential setbacks or hesitations you or your teen may have about driving. Whether the idea of getting out on the open road sounds intimidating, or if you'd simply like your teen to learn a few defensive driving skills, we've got the right driving instructor for your situation.
Contact SaveDriver Services Driving School of St. Louis to learn more about the St Louis, MO, driving class we offer. Our staff looks forward to promptly responding to your inquiry.
To request information, please contact 314-374-4603